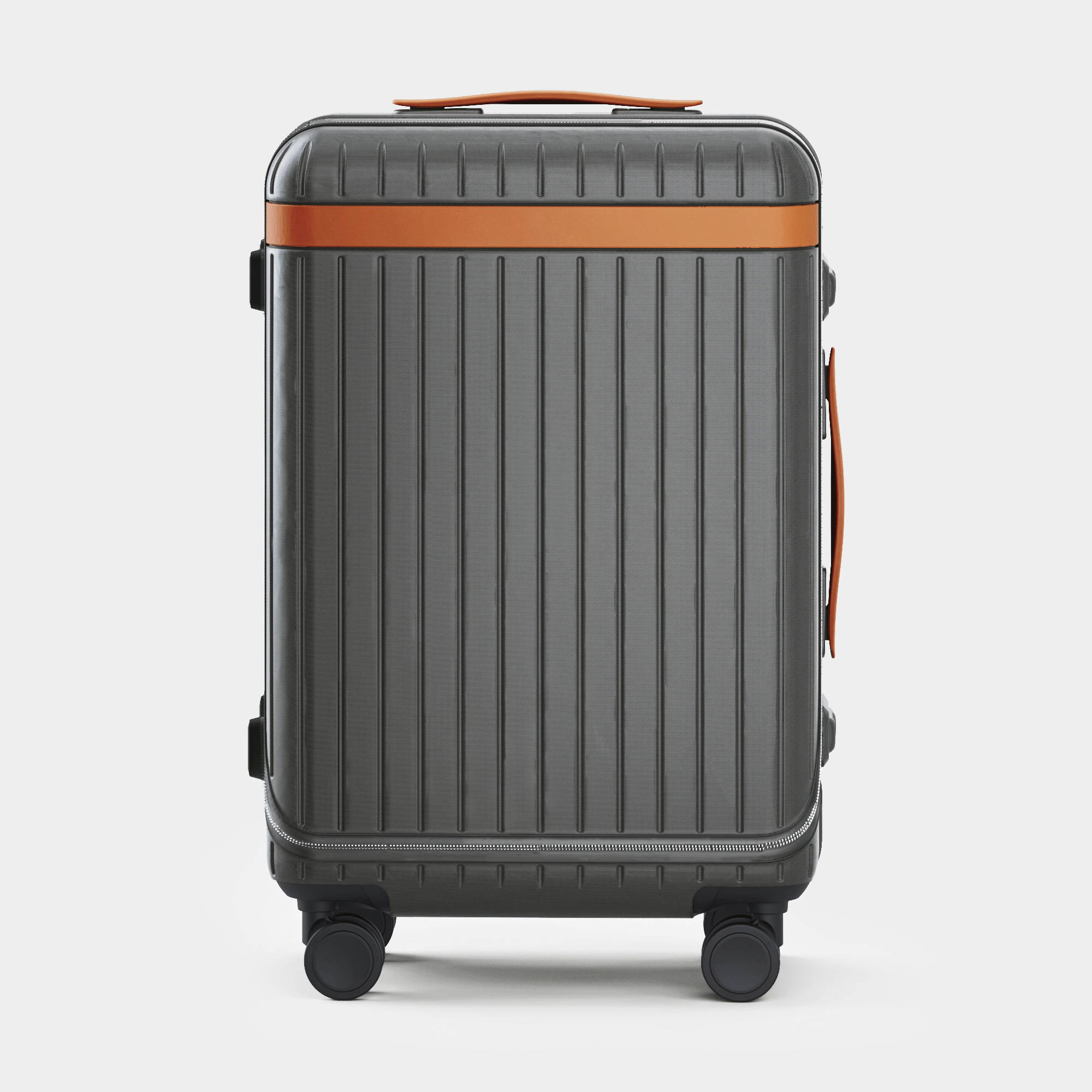 Suitcase with front pocket, aluminium frame and leather details.
Known for its minimalist feel and maximum durability, the polycarbonate Carry-on suitcase has recently been reimagined; the updated model boasts functional new features and a sleek aesthetic.
Large zipped front flap for ease of access
Elegant Vachetta leather strip detailing
Ultra-durable polycarbonate shell
The launch date is fast approaching — so sign up below to be notified when it goes live.