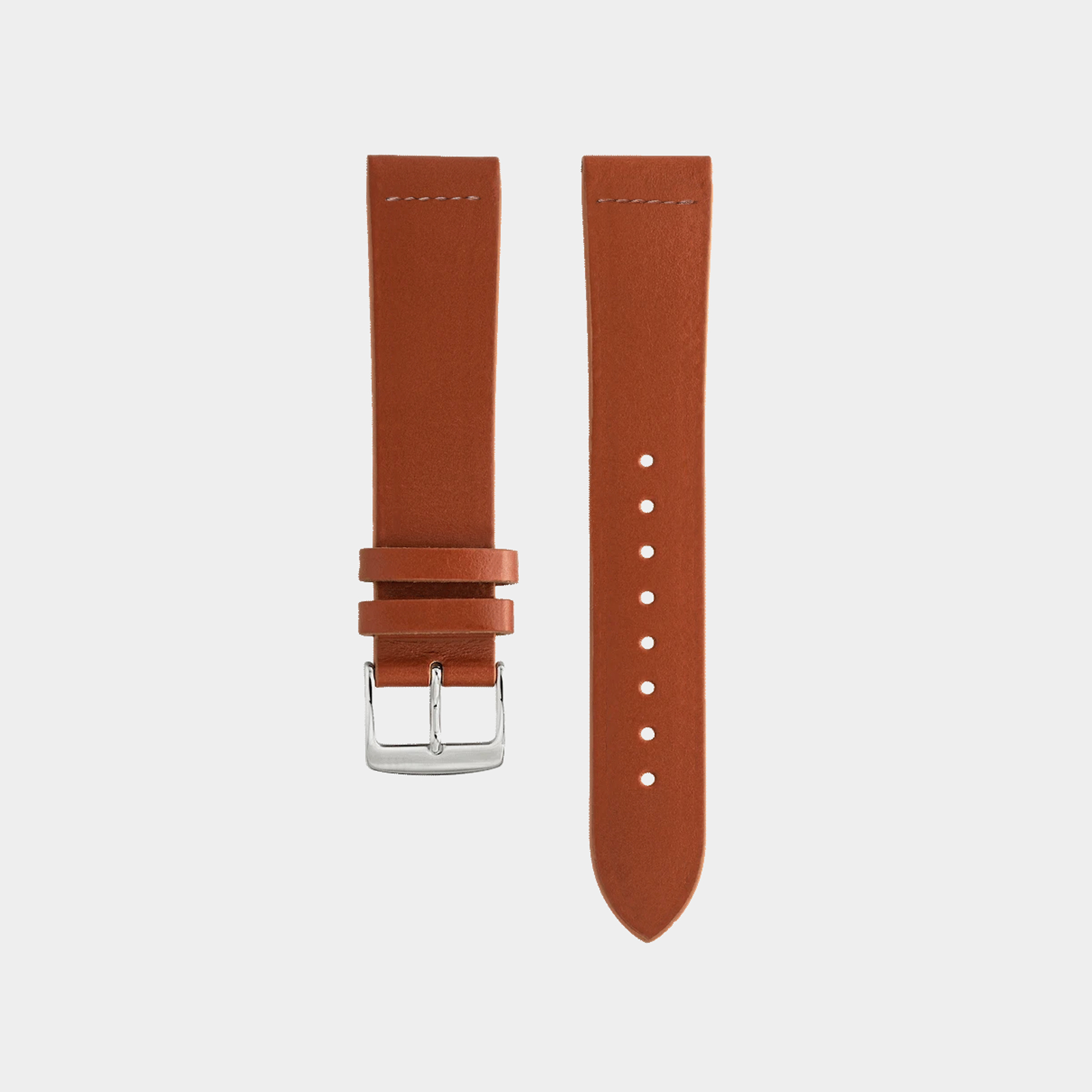 Supple Vachetta leather watch strap with a premium stainless steel buckle.
Sign up below to be the first to know when we go live.

We're launching soon! Sign up in the next hour to get access to our early bird discount.
Our Italian Vachetta leather is ageless and handcrafted by artisans.
The strap features leather on both sides so you can see and feel our supple leather.
Our watch strap is crafted with no visible stitching to create a seamless look.