Spotted: Carl Friedrik in HBO's Succession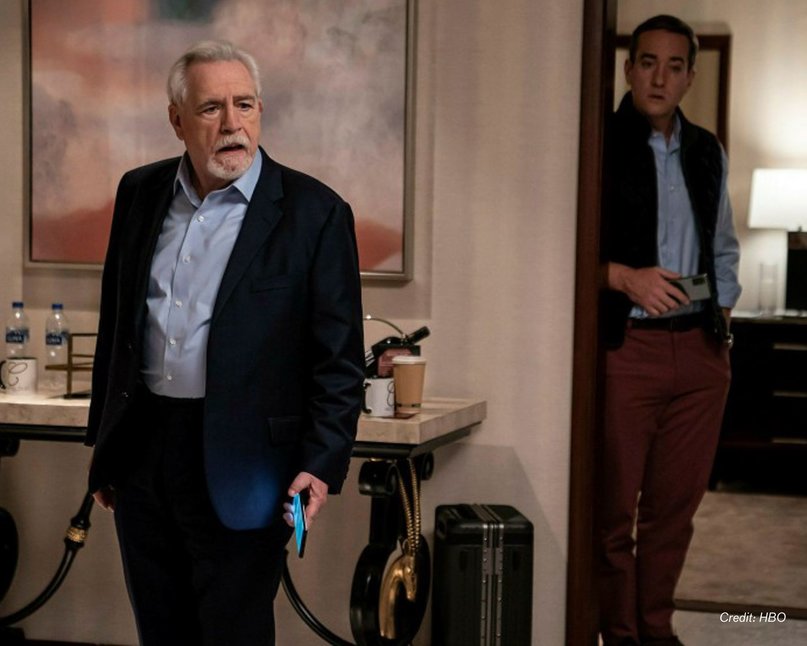 As loyal fans of HBO's Emmy-winning drama, Succession, we're excited that the fourth and final season has finally kicked off.
The opening episode had an average of 2.3 million viewers — the highest ever for the series. And it didn't disappoint.
From Tom (Matthew MacFadyen) ridiculing an oversized Burberry handbag — "It's gargantuan. You could take it camping. You could slide it across the floor after a bank job" — to the Roy siblings' hijack bid for left-leaning media empire PGM, it was a quintessential Succession set-piece.
But aside from the Roy clan backstabbing and witty insults, there's another reason why we at Carl Friedrik are glued to our screens. That's because we're once again anticipating a variety of our signature leather bags and suitcases to be used throughout the series.
What is Succession about?
Succession is a boardroom-level drama that follows the political intrigue of the Roy family, flawed owners of the world's largest media and entertainment conglomerate, Waystar Royco.
As the title suggests, the central plotline has revolved around who will succeed the family's unrelenting patriarch, Logan Roy (Brian Cox), as the next CEO of the company. Each of Logan's three children is, to different degrees, morally flawed and ill-suited for the role.
Factions and power dynamics are constantly evolving throughout the show, but the final season opened with the Roy offspring in collusion against their father, attempting to build (or buy) their own rival media empire.
Succession is often described as a dark comedy, one that satirises the darker realities of wealth and power with razor-sharp dialogue. A Vox article summed it up well: "A uniquely despairing drama about a family (and a planet) circling the drain. But… also one of TV's funniest shows".
During the debut season, eagle-eyed critics quickly noted the parallels between the fictional Roys and a real-life clan of media moguls: the Murdochs. Both families have ageing paterfamilias and three feud-prone siblings with C-suite experience. However, creator Jesse Armstrong has stated that the Murdochs are just one source of inspiration for the show.
"A uniquely despairing drama about a family (and a planet) circling the drain. But… also one of TV's funniest shows".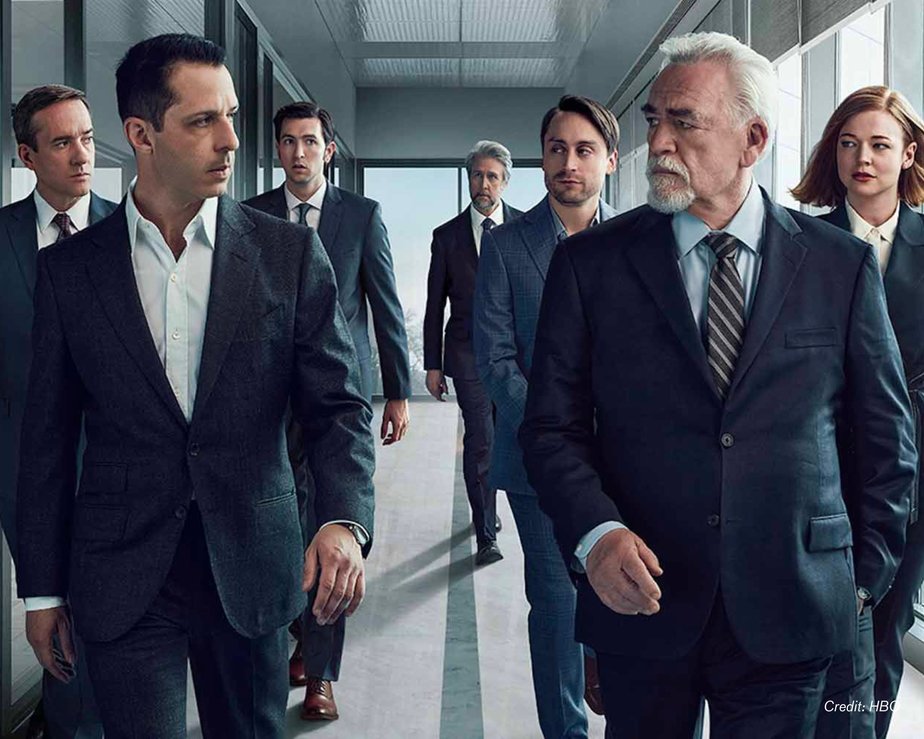 Where does Carl Friedrik appear?
Our debut in Succesion came towards the backend of season 3 episode 1. Logan had retreated to a hotel in Sarajevo to calculate his next move, with a possible extradition treaty hanging over his head.
He's joined in a hotel room by ultra-cocky son Roman (Kieran Culkin), ambitious yet spineless son-in-law Tom and three of his closest advisors. After news breaks of the failure to secure the morally crusading lawyer they had been targeting — it turns out she'll be representing his boy-cum-nemesis Kendall (Jeremy Strong) — Logan erupts and declares his intent to go 'full f****** beast mode'.
Throughout the scene, our elegant cabin suitcase with leather detailing — The Carry-on and The Check-in — can be spotted lurking in the background. Bringing a touch of understated class to what is a highly heated conversation.
The apple clearly doesn't fall far from the tree when it comes to sartorial wisdom, as daughter Shiv Roy (Sarah Snook) is seen arriving at a hotel with our signature Palissy Weekend bag later in the series.
While consummate businesswoman and General Counsel to Waystar Royco, Gerri Kellman (J. Smith-Cameron), opts for Palissy Briefcase as her go-to office bag. The best-seller promises a boardroom-winning blend of elegance and functionality.
As mentioned, we're anticipating a number of our bags and travel cases to feature across season 4. The first sighting of which came in episode 2 ("Rehearsal"), when quick-witted crisis manager, Hugo (Fisher Stevens), is spotted in an ATN meeting room with a black Palissy Briefcase by his side.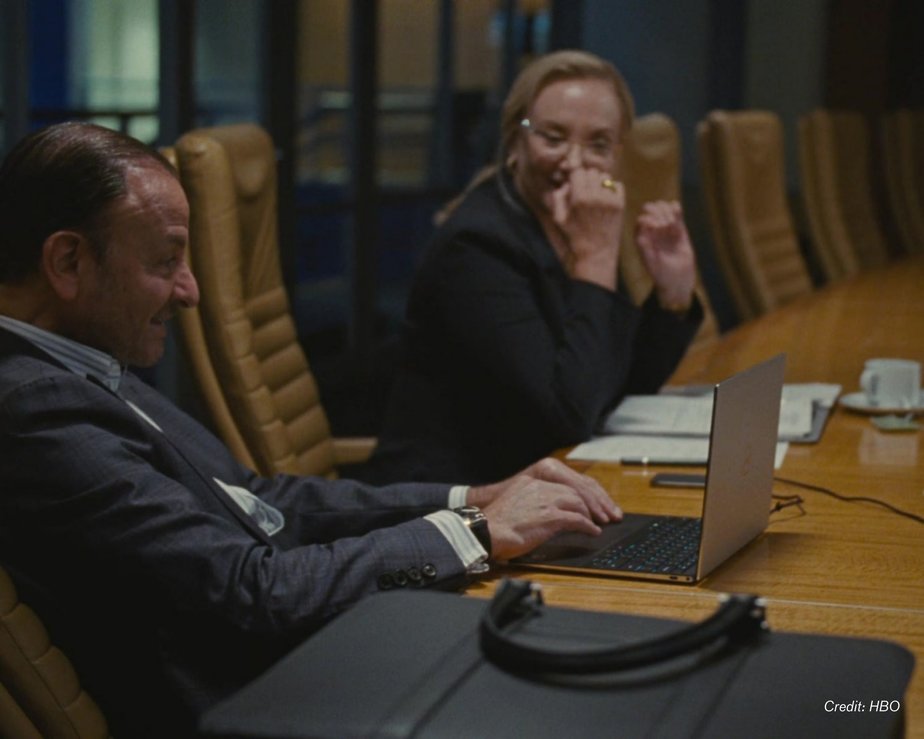 Carl Friedrik luggage
If you want to travel in style like the business moguls of Succession, our luggage range is the way to go.
In keeping with the show's quietly luxurious approach to fashion, each hard-shell suitcase in our collection is visually refined and comprised of premium materials. To help the modern jet-setter expand his or her horizons (stylishly) are core features like Italian leather detailing and seamless 360°Japanese spinner wheels.
With its compact shape and pared-back design, The Carry-on offers timeless elegance and all-around versatility. While our bestseller, The Carry-on Pro, boasts an external pocket that gives avid travellers quick access to their devices and travel documents. Handy if you're orchestrating a multi-billion dollar takeover on your private jet.
For those who require additional space for their collection of Tom Ford suits, The Check-in boasts greater capacity while retaining a sleek aesthetic.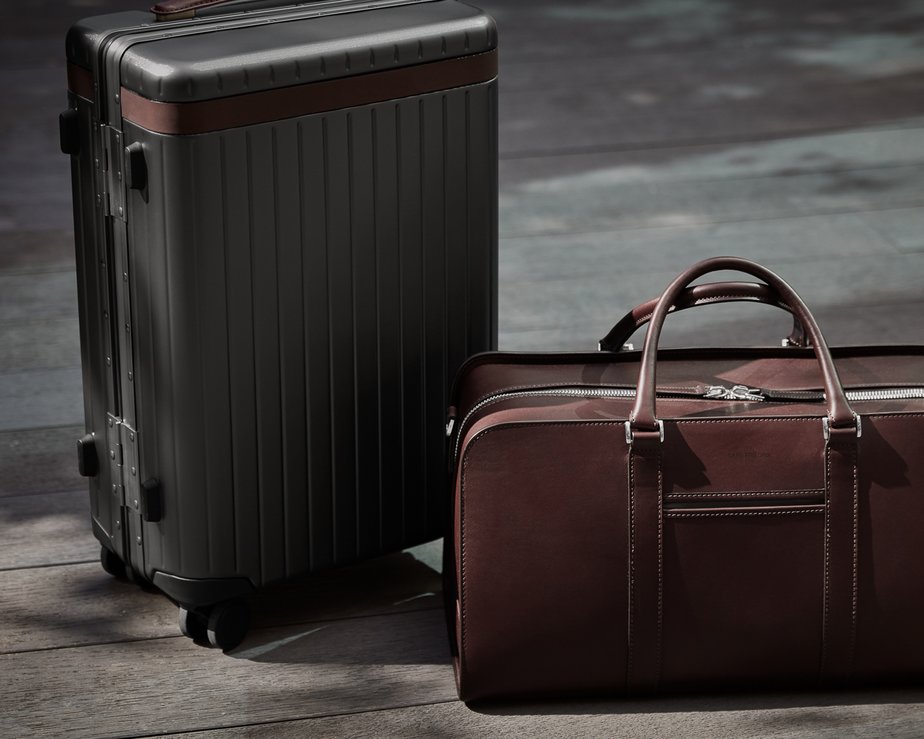 The style of Succession
In a world of private jets, mega yachts and spontaneous trips to The Hamptons, it might seem surprising that Succession's costume designer, Michelle Matland, has labelled the Roy family approach to fashion as "anti-bling".
But the clothing is exactly that: luxurious but understated, neutral and unobtrusive. Think perfectly-fitted suits from New York City tailors, logo-less Loro Piana hats, Bruno Cucinelli jackets and merino wool sweaters. Every item of apparel is of the highest quality, yet there's rarely a visible label.
Clothing is also a constant source of verbal ammunition for the cast. One of the best Succession lines is when Roman berates Tom for wearing a noticeably puffy Moncler gilet: "Nice vest, Wambsgans. It's so puffy. What's it stuffed with, your hopes and dreams?".